OneProsperU York University
Richa & Atul Aggarwal Foundation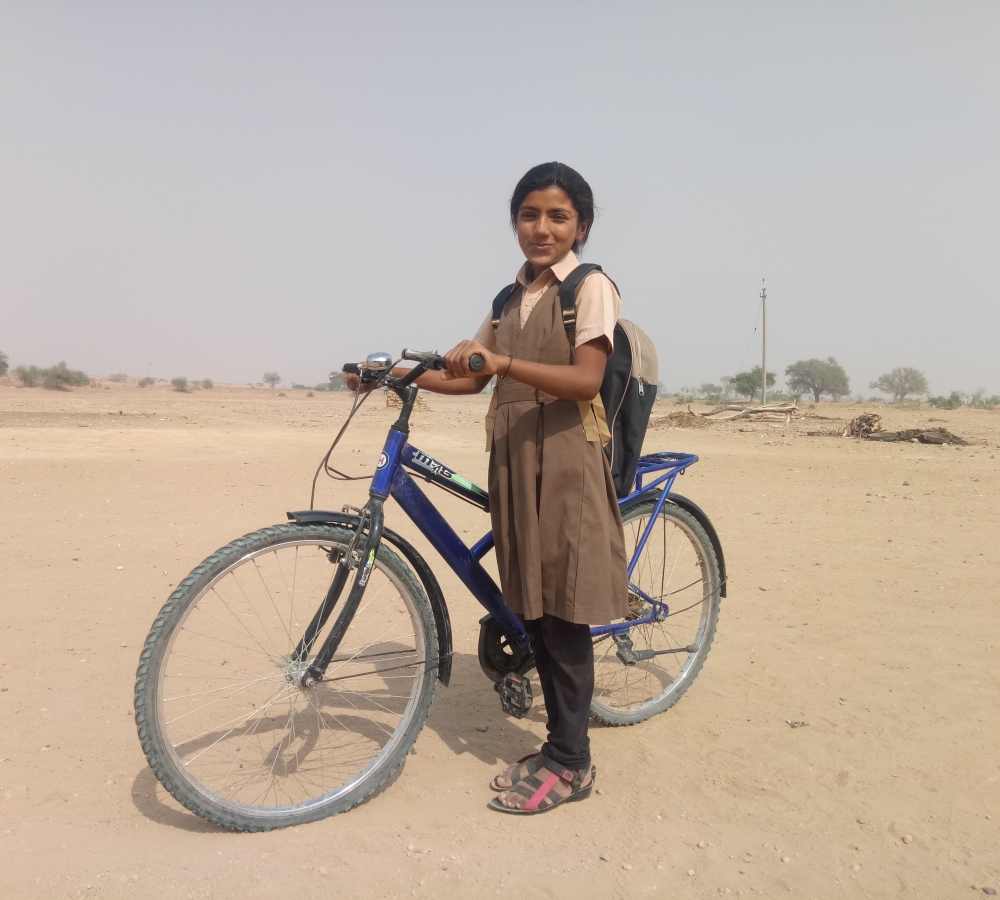 Meet Kunta
One year ago, Kunta would fetch water from a pond located 2 km away from her home. She would make 7 trips per day in extreme heat.
Today, the family's brand new rainwater harvesting tank provides clean water.  Freed from water collection, Kunta is now going to school.  Her eyes sparkle as she describes the day she received a brand new bicycle, school uniform and backpack filled with textbooks.  Kunta's mother has planted wheat and millet for income.  Water from a newly built Khadin (farming dyke) provides water for her crops.  She has also planted a kitchen garden next to the rainwater harvesting tank.  Now Kunta has a greater variety of vegetables in her diet. She has more energy and can focus better on her studies.
Kunta is a keen student. She has learned to read and write and is teaching her mother to read and write as well.
OneProsper ensures that each girl gets the support she needs to attend school. She and her family receive:
A rainwater harvesting tank
Training in sustainable farming
Seeds to grow food and cash crops
Tuition and school supplies
A bicycle to take her to and from school
More girls are waiting for your help!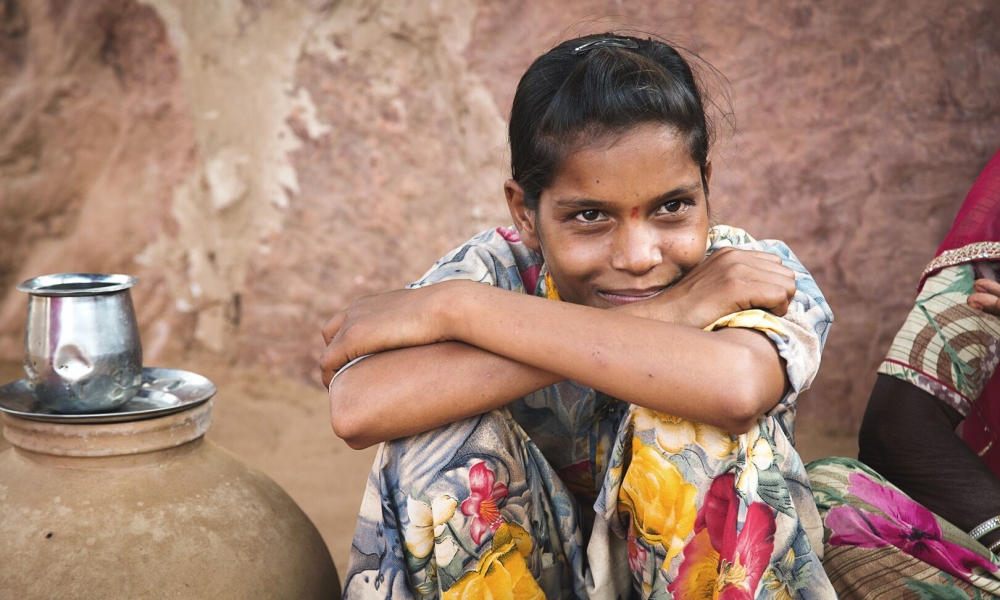 Crowdfunding
Make a difference for as little as $10!
Corporate Partnerships
Find out how your organization can help.