Every Girl Deserves
an Education
OneProsper is breaking the cycle of illiteracy and poverty for women and girls in India.

129 million girls across the globe do not attend school, and the barriers to education are complex. Yet girls' access to schooling has been shown to transform their lives, their families, and their communities.

Every additional year of school increases a girl's eventual income by an average of 12%. And they reinvest that income in their children, in safety and hygiene, and in growing their village economies.

So when girls stay in school, they live longer, have healthier and better educated children, and earn higher wages. In fact, women and girls are one of the most powerful investments we can make in building a better future
Our Programs
At OneProsper, we work to create enduring change through the power of education. This is done through two programs: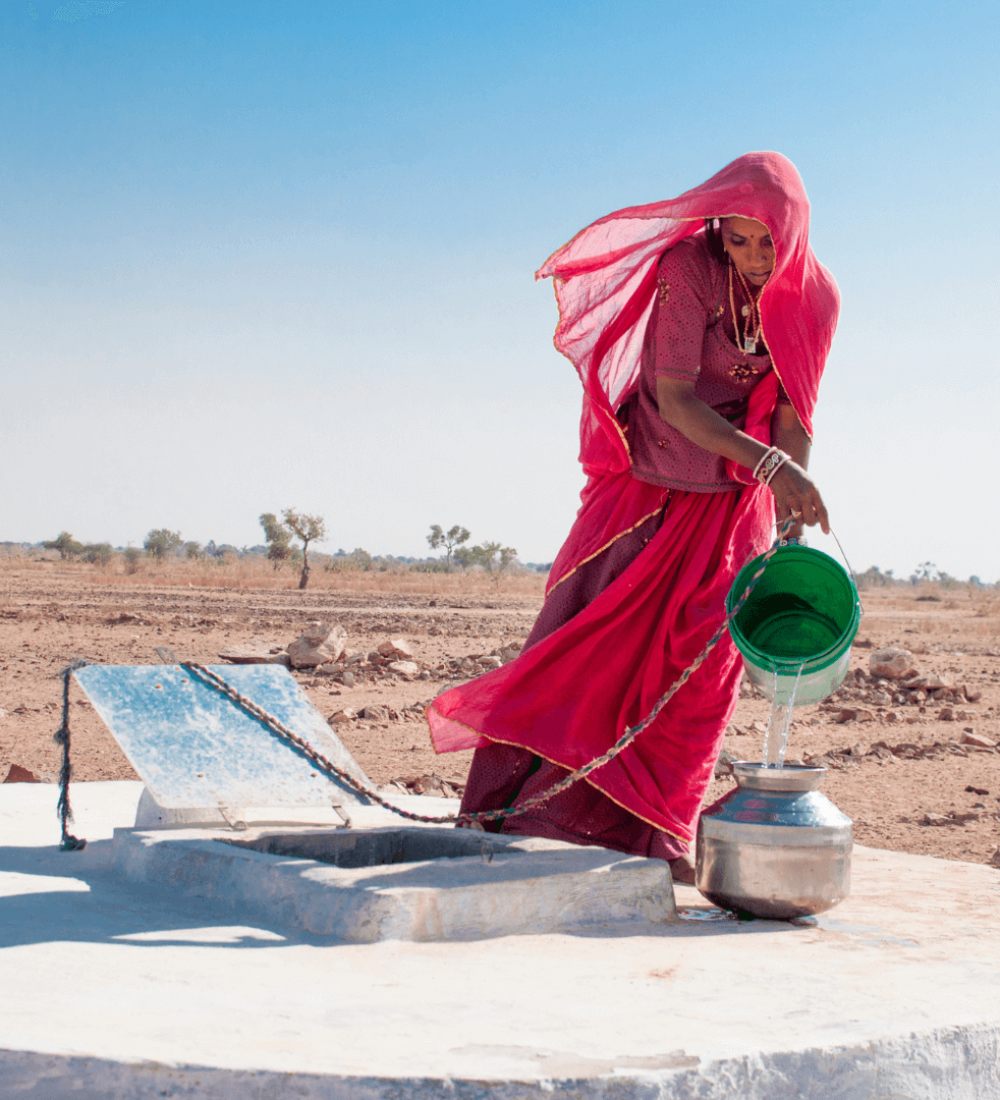 Project Parivartan
Parivartan means "transformation" in Hindi, and that's exactly what we offer. We're transforming the lives of girls and their families throughout the Thar Desert in Northwestern India.

We partner with GRAVIS, a leading community-based nonprofit, to combat the obstacles blocking girls from receiving an education.

Incredibly, our holistic solution enables women and girls in India to break the cycle of illiteracy and poverty while simultaneously improving access to clean water. Project Parivartan is a one-time investment that changes lives forever.
English Learning Buddy Program
We launched the English Learning Buddy Program in 2020 to further our focus on girls' educational opportunities in India by extending access to English-language instruction.

This program connects girls from low-income families in India ("Learners") with girls in the United States and Canada ("Buddies"), giving Learners the opportunity to practice their English speaking skills with their peers. It further cultivates prosocial behavior and cross-cultural friendships.

Like Project Parivartan, the English Learning Buddy Program is transformative, creating connections and mentorship that enriches the lives of girls on both sides of the screen.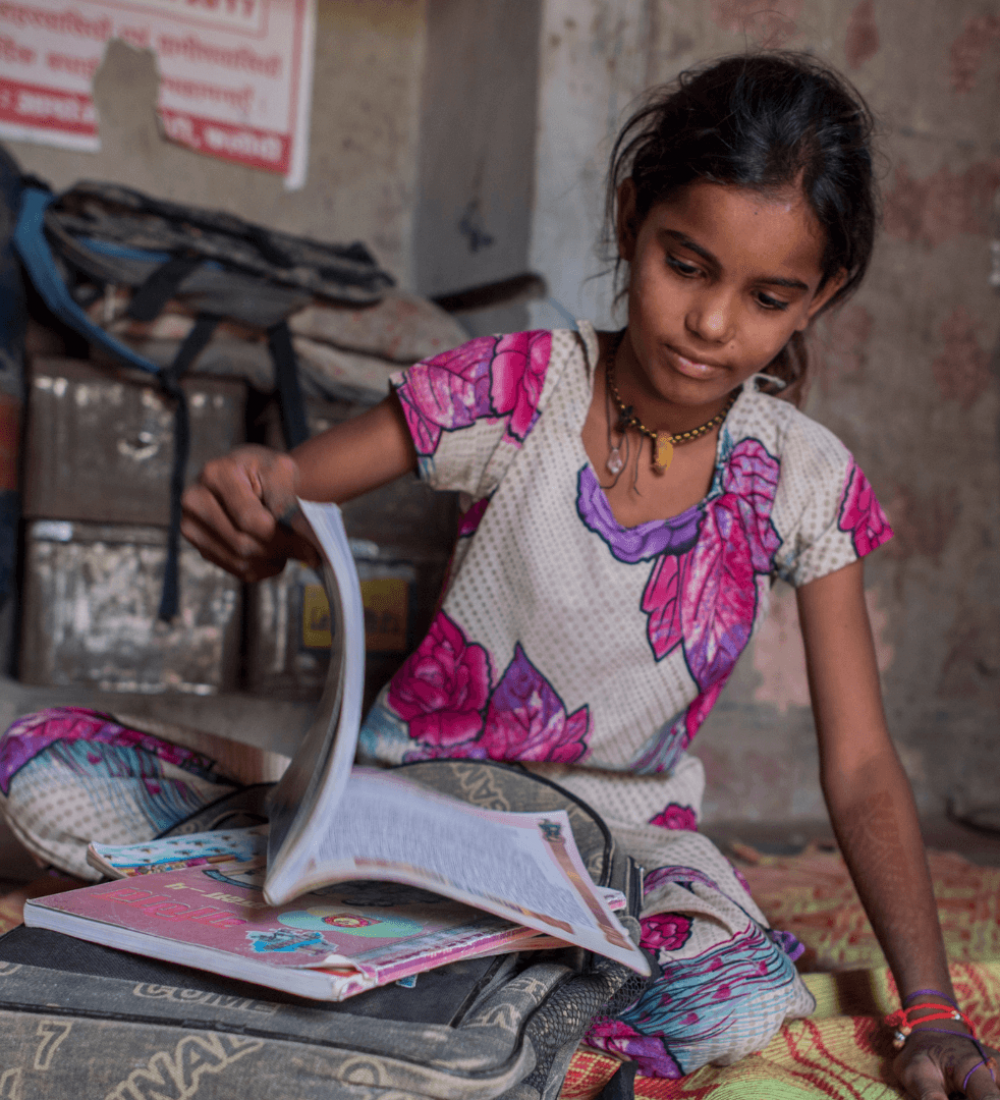 Our Impact
Since Project Parivartan began, we have helped 560 girls in India's Thar Desert go to school and stay in school. This has transformed their quality of life by eliminating the need to walk hours each day in extreme weather to collect water for their families. And it is transforming the lives of their families by providing access to clean drinking water, increased incomes, improved nutrition, and a higher standing for women in the family unit.

Further, we have connected over 4,000 girls across India ("Learners") and Canada and the United States ("Buddies") on video calls through our English Learning Buddy Program. This has allowed girls on both sides of the screen to build meaningful connections and be introduced to another culture. Buddies gain valuable mentorship and teaching experience, while Learners refine their spoken English and grow their confidence.
Promoting Education through Water Access
Water is a scarce resource in desert regions, and access to both clean drinking water and water for crops is a key obstacle to girls' education.

How are water and girls' education connected? Watch our video to understand this complex dynamic and learn more about Project Parivartan, our holistic solution to help girls in India's Thar Desert go to school and stay in school.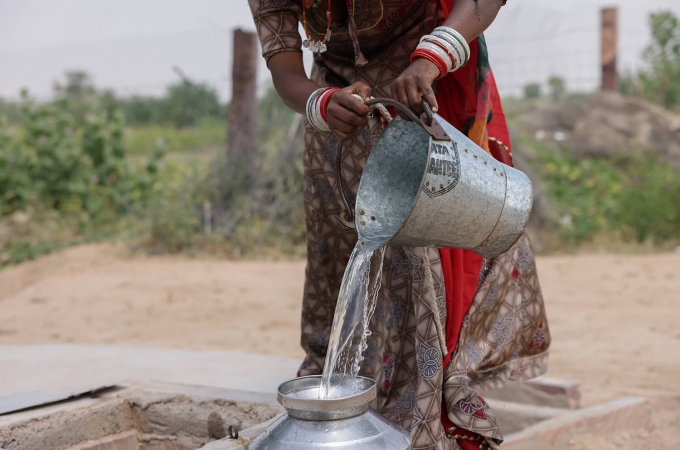 Transforming Lives Since 2010
OneProsper's Founder and CEO, Raju Agarwal, started OneProsper in 2010 with the original aim of helping women in India's arid regions to grow more crops with less water. This work evolved into Project Parivartan, combining a shared focus on clean water and girls' education.

After a trip to meet some of Project Parivartan's beneficiary families, Raju was inspired to expand OneProsper's work providing education to girls in India. In 2020, we started the English Learning Buddy program.
You Can Change a Girl's
— and a Community's — Future
Our work depends on you. Every donation makes a
difference, whether an individual gives $10 or a
corporation sponsors an entire family.
Subscribe to our Newsletter