Richa & Atul Aggarwal Foundation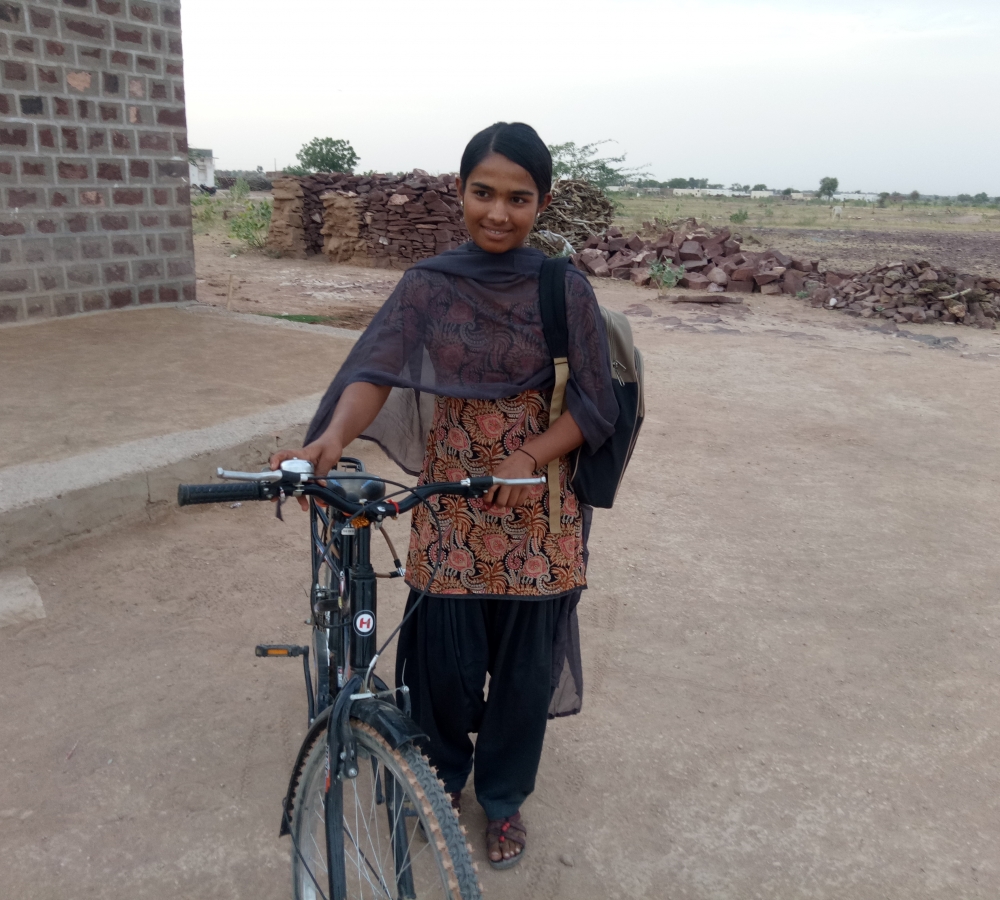 Meet Hemu
One year ago, Hemu's family did not have a water source, toilets or farmland.  Her family relied on government subsidies of wheat. As the eldest daughter, thirteen year-old Hemu would start her day at 5:00 am and walk hours to collect water for her family.
Today, Hemu is attending school thanks to her family's brand new rainwater harvesting tank. Hemu's mother is growing wheat and millet on her own field using the Khadin method.   A Khadin is a farming dyke perpendicular to the flow of water.  Her mother earns additional income by selling her surplus.  She is also growing fruits and vegetables for nutrition.  Hemu is thrilled to go to school.  Her favorite subjects are Hindi and math.
OneProsper ensures that each girl gets the support she needs to attend school. She and her family receive:
A rainwater harvesting tank
Training in sustainable farming
Seeds to grow food and cash crops
Tuition and school supplies
A bicycle to take her to and from school
More girls are waiting for your help!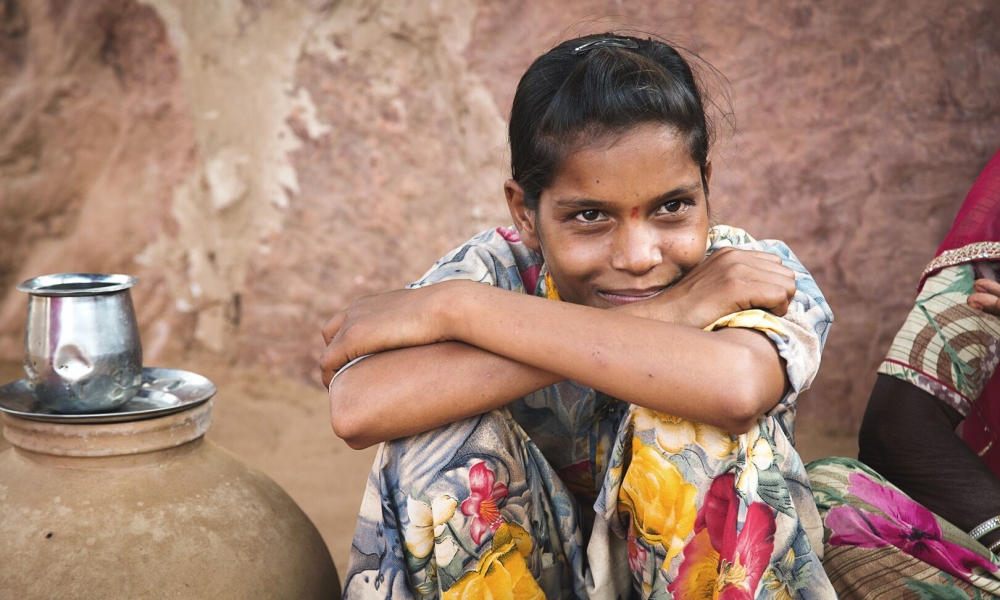 Crowdfunding
Make a difference for as little as $10!
Corporate Partnerships
Find out how your organization can help.