Richa & Atul Aggarwal Foundation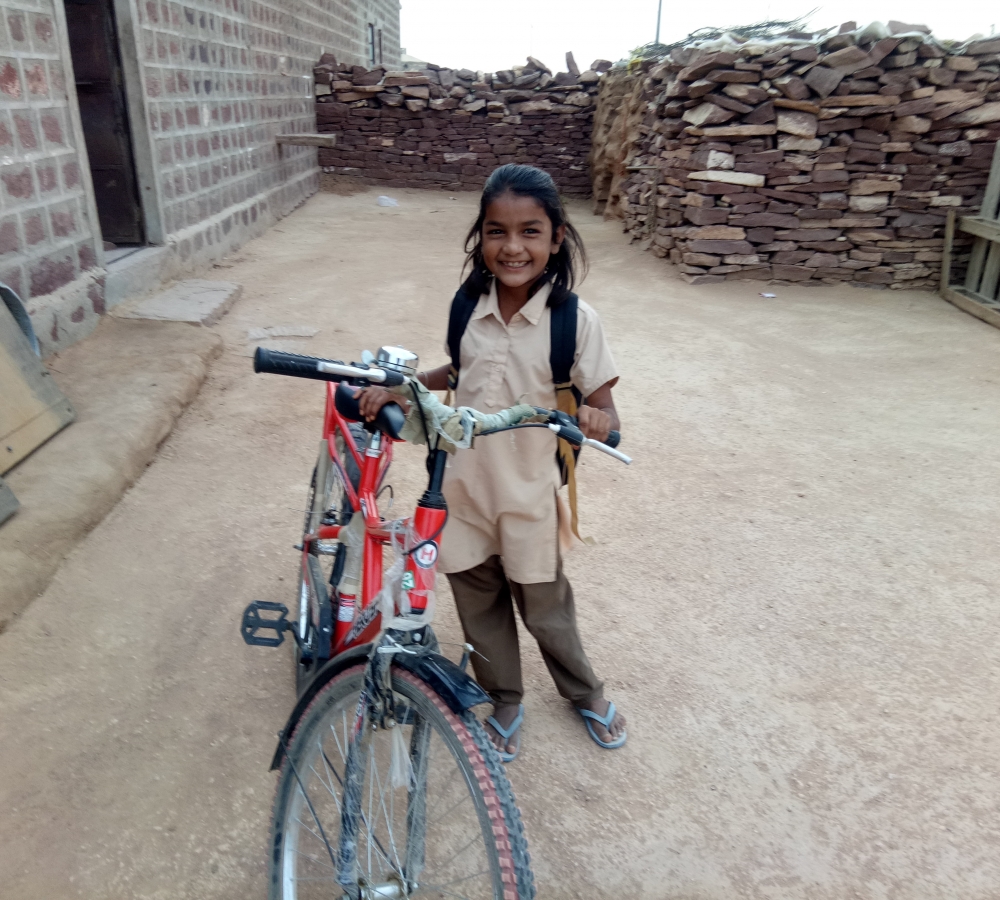 Meet Basanti
Today, eleven year-old Basanti is going to school on a daily basis rather than walking 5-7 hours to collect water.
Her family has clean water thanks to their brand new rainwater harvesting tank and biosand filter.  Basanti's mother is grow fruits and vegetables for nutrition.  As a result, Basanti is able to eat lemons and desert plums after several years.    Basanti's mother has doubled her income as a result of growing wheat and millet using the Khadin method.
As a result, Basanti and her family are now confident of a brighter future.
OneProsper ensures that each girl gets the support she needs to attend school. She and her family receive:
A rainwater harvesting tank
Training in sustainable farming
Seeds to grow food and cash crops
Tuition and school supplies
A bicycle to take her to and from school
More girls are waiting for your help!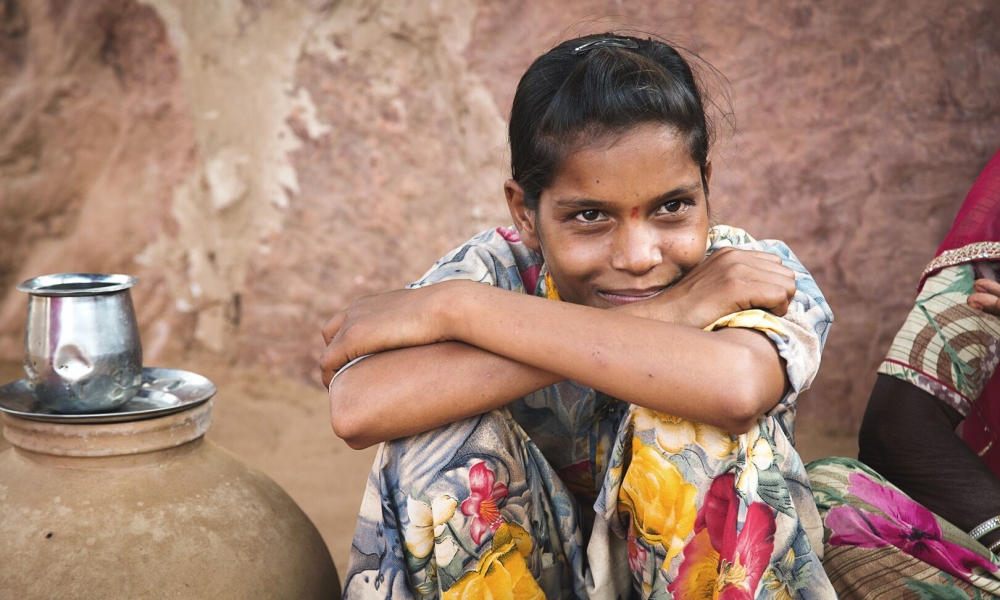 Crowdfunding
Make a difference for as little as $10!
Corporate Partnerships
Find out how your organization can help.