The Nipa and Prashant Patel Family Charitable Foundation
Richa & Atul Aggarwal Foundation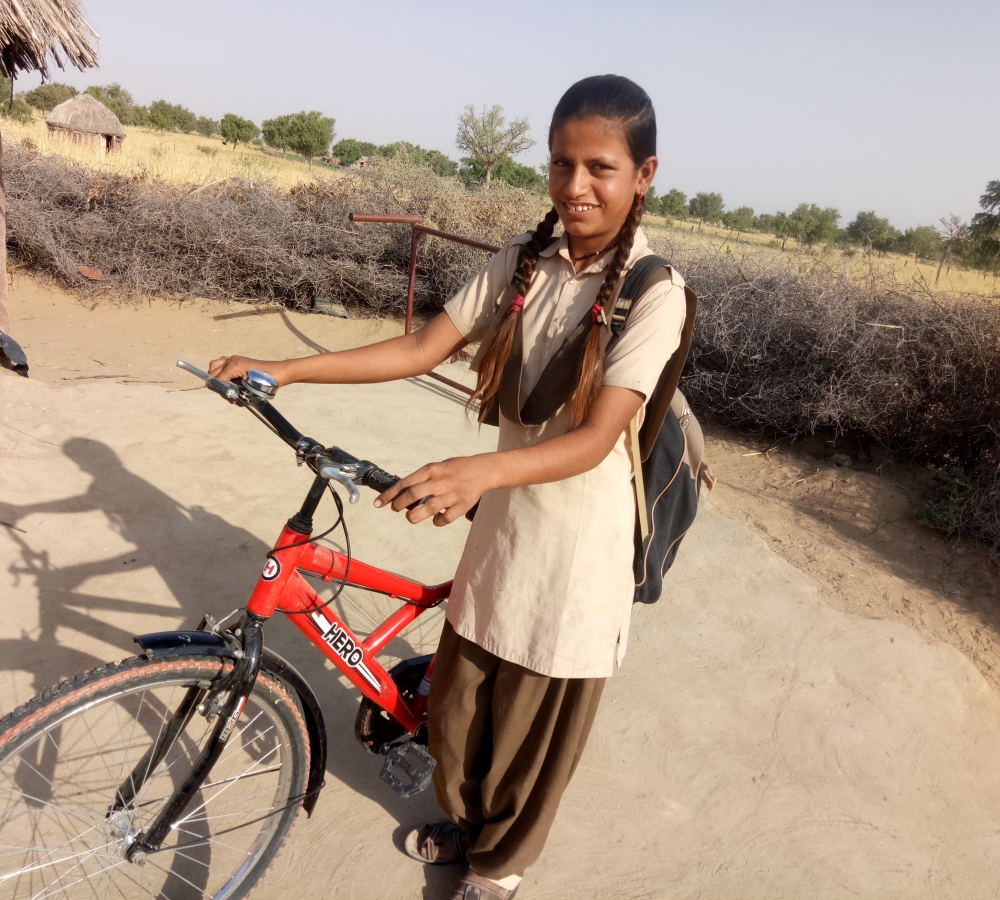 Meet Radha
Previously, Radha would wake up at 5:00 and then walk several hours in scorching heat to collect water for her family.
Today she attends school.  Her family has a rainwater harvesting tank and biosand filter which provides clean water year round.  Her mother is growing wheat and millet for income.  And she has sset upa kitchen garden for improved nutrition.  Radha is thrilled that she will be able to complete grade 5 this year. Radha's favorite subject is Hindi and she hopes to become a Hindi teacher someday.
OneProsper ensures that each girl gets the support she needs to attend school. She and her family receive:
A rainwater harvesting tank
Training in sustainable farming
Seeds to grow food and cash crops
Tuition and school supplies
A bicycle to take her to and from school
More girls are waiting for your help!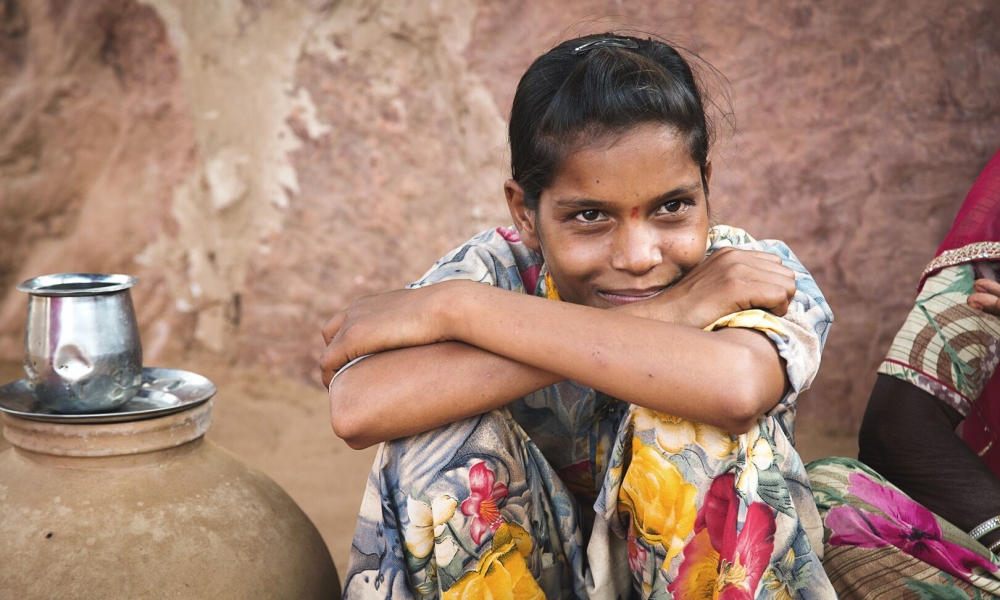 Crowdfunding
Make a difference for as little as $10!
Corporate Partnerships
Find out how your organization can help.