Richa & Atul Aggarwal Foundation
Meet Sita
Fifteen year-old Sita had to walk miles each day to collect water for her family until this year.   Now she is attending school on her brand new bicycle.  Her family has clean water thanks to their rainwater harvesting tank and biosand filter.   Her mother is growing fields of wheat and millet thanks to the construction of a Khadin (farming dyke).   The Khadin channels rainwater to the family's fields resulting in a doubling of crop yields.
Sita's mother has also planted fruits and vegetables next to her rainwater harvesting tank for family nutrition.   Now Sita can enjoy eating lemons and desert plums along with green vegetables.   She no longer faces stomach pains from drinking dirty water.  Seeta is a keen student.  Her favorite subject is Hindi and she aspires to become a teacher.   Sita's mother is grateful for the support that she has received.  She says that now Sita will be able to realize her dreams.
OneProsper ensures that each girl gets the support she needs to attend school. She and her family receive:
A rainwater harvesting tank
Training in sustainable farming
Seeds to grow food and cash crops
Tuition and school supplies
A bicycle to take her to and from school
More girls are waiting for your help!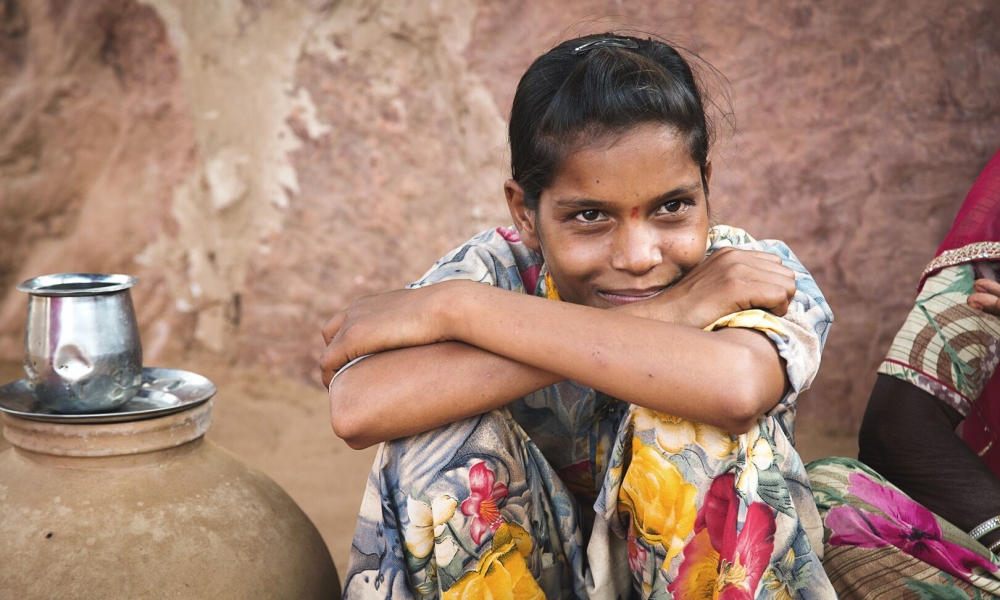 Crowdfunding
Make a difference for as little as $10!
Corporate Partnerships
Find out how your organization can help.