SkyLink Children's Charity
Richa & Atul Aggarwal Foundation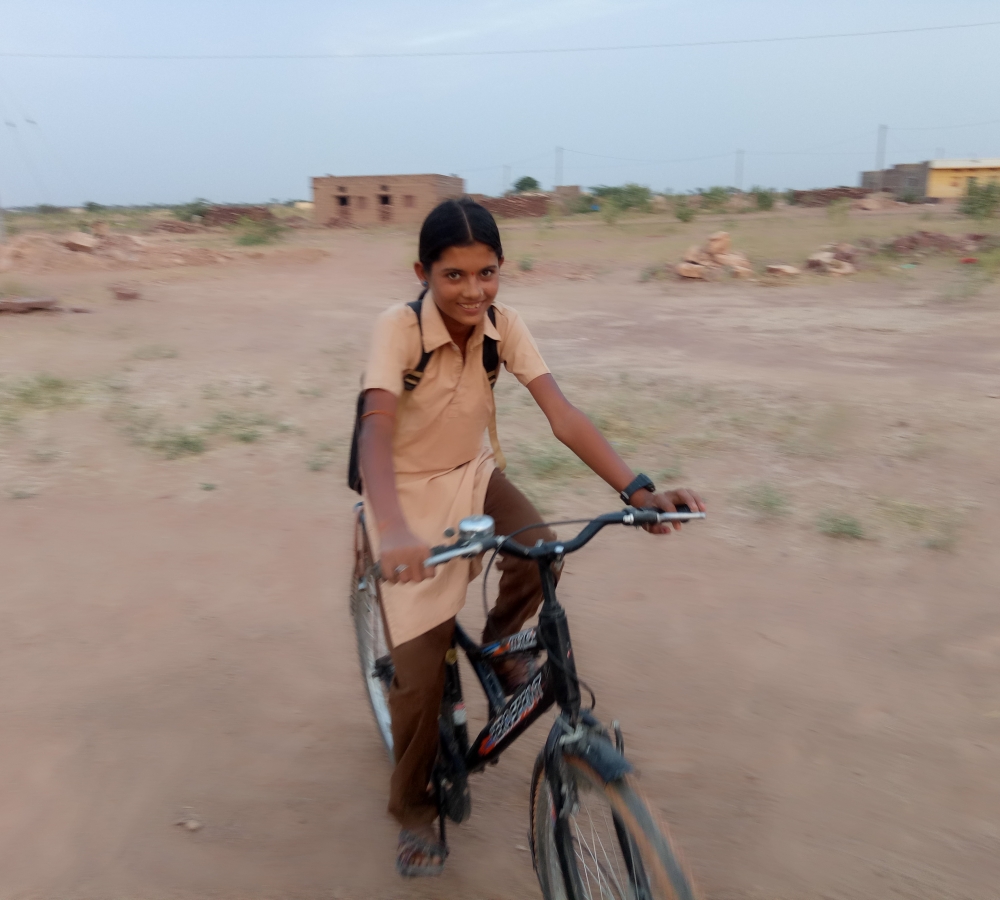 Meet Pooja
Thirteen year old Pooja is thrilled to be able to complete her education. Pooja had given up hope for education because she spend hours collecting water day.
Thanks to her family's brand new rainwater harvesting tank and biosand filter; Pooja is now attending school. Her mother has setup a kitchen garden for family nutrition and is also growing grains for income generation using the Khadin method.   As a result, their future looks brighter!
Pooja is keen to complete her education and then pursue higher studies.  Her mother is very supportive of her daughters' desire to complete their education and will do whatever she can to make that possible.
OneProsper ensures that each girl gets the support she needs to attend school. She and her family receive:
A rainwater harvesting tank
Training in sustainable farming
Seeds to grow food and cash crops
Tuition and school supplies
A bicycle to take her to and from school
More girls are waiting for your help!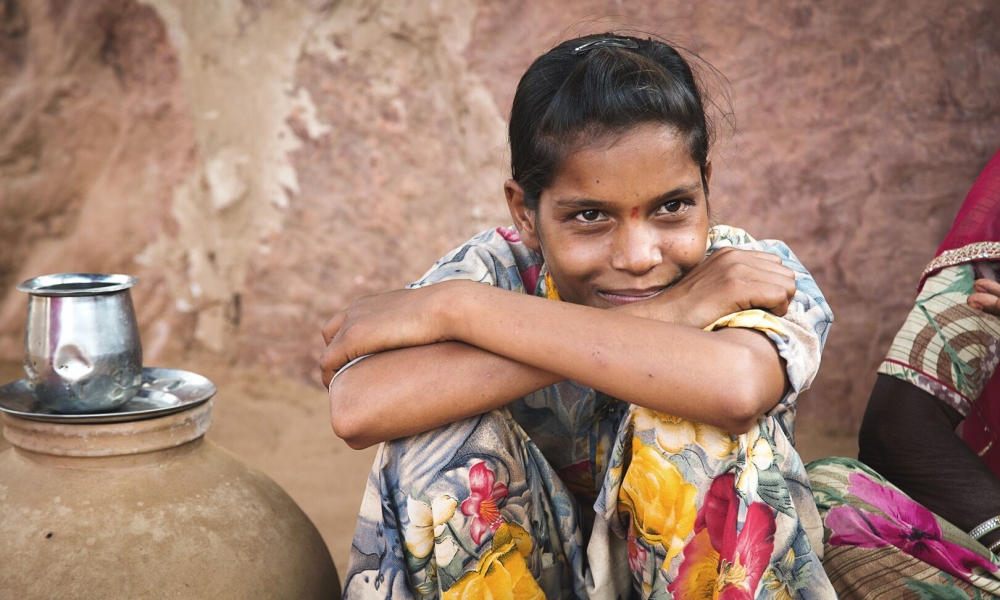 Crowdfunding
Make a difference for as little as $10!
Corporate Partnerships
Find out how your organization can help.