Richa & Atul Aggarwal Foundation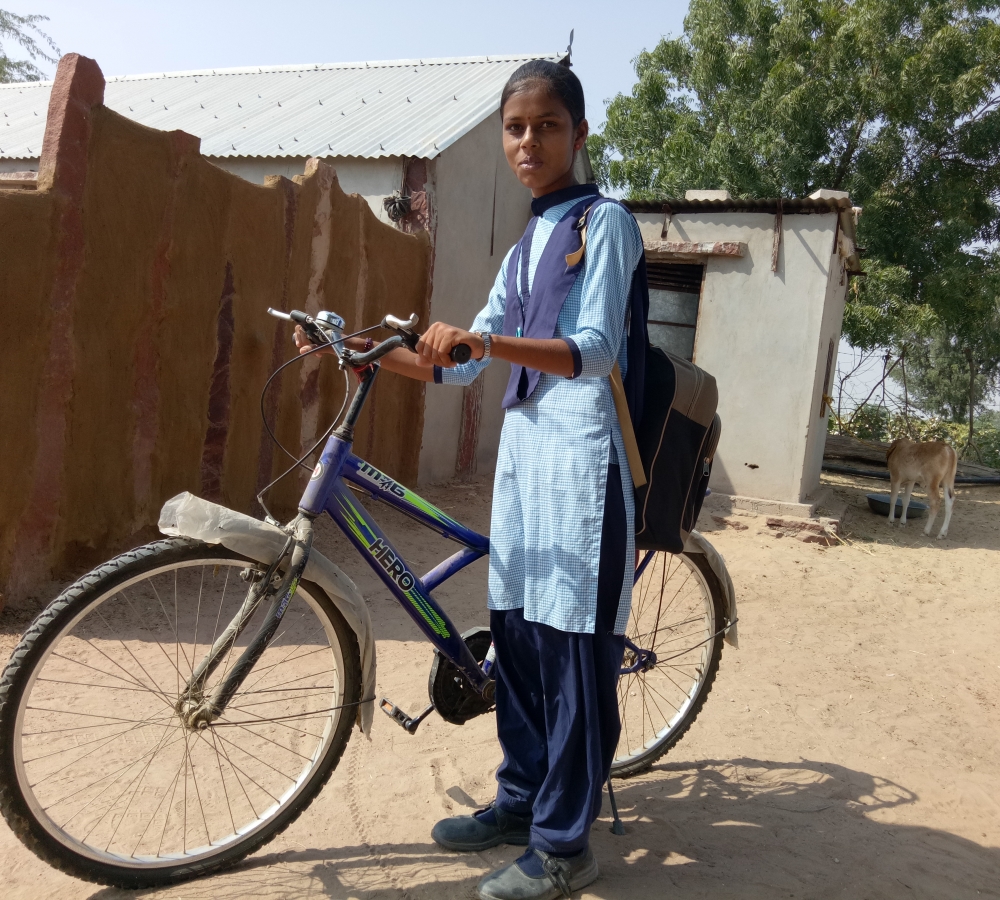 Meet Vitika
Until this year, water collection would take up half of Vikita's day and almost all her energy.
Vikita and her sister would walk miles across the desert carrying earthen pots on their head.
Today, Vikita and her sister are going to school.  Her mother was filled with joy when their rainwater harvesting tank was completed after four months of construction.  Vikita no longer suffers from health problems from drinking dirty water.   She and her sister help her mother to grow fruits and vegetables in a kitchen garden next to their rainwater harvesting tank.  They also help to grow wheat and millet on the family farm for income generation.
As a result, Vikita can now focus on her education.  She says that she would like to become a doctor.
OneProsper ensures that each girl gets the support she needs to attend school. She and her family receive:
A rainwater harvesting tank
Training in sustainable farming
Seeds to grow food and cash crops
Tuition and school supplies
A bicycle to take her to and from school
More girls are waiting for your help!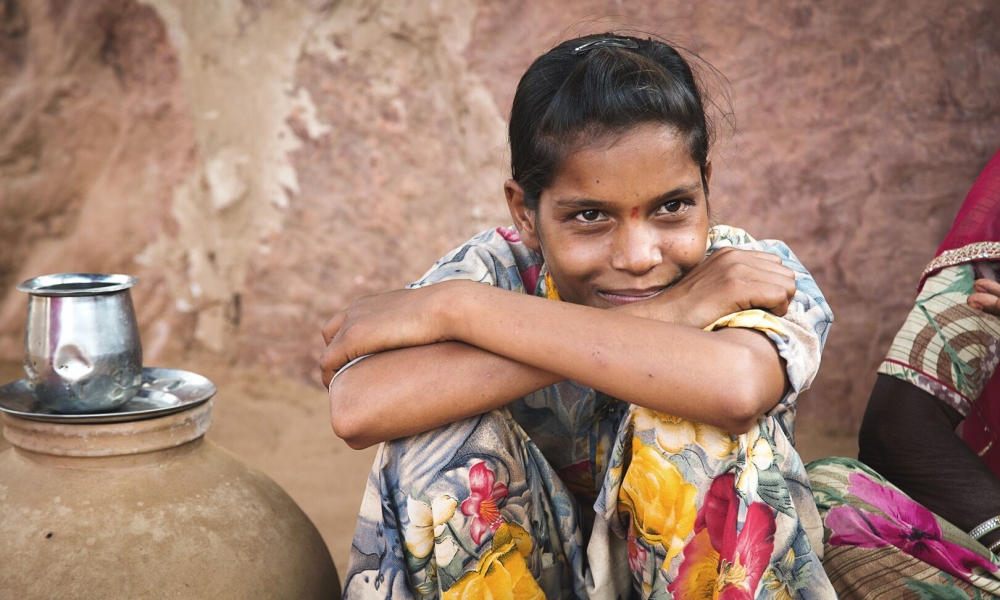 Crowdfunding
Make a difference for as little as $10!
Corporate Partnerships
Find out how your organization can help.