The fight campaign against gender inequality has since spearheaded the rise of advocates to push for greater opportunities for women.
One of these battles, in particular, deals with the crisis circulating around female literacy throughout developing and undeveloped countries, where opportunities have statistically been reported to be less accessible to women and girls. In a 2011 census based in India, it states that the overall literacy rate for the country is roughly "74%, 82.14% [of this overall percentage representative] for males and 65.46% for females" (India Book 2020, A Reference Annual). This gap in percentage between literacy rates for male and female work to sufficiently indicate the prominence of gender inequality in education, which has since been a major setback for many women and girls not just in India, but universally as well.
It is important to highlight this disparity because literacy plays a significant role in our daily lives as we utilize it as a means to figuratively and quite literally navigate our ways through communication, self-expression, and comprehension. With a majority of females in developing countries struggling to obtain access to proper education, many end up lacking the skills to read and write proficiently, which creates a major obstacle in finding a job in the workforce that guarantees a steady flow of income to ensure financial stability. Additionally, according to Oxfamindia.org, it is also stated that illiteracy creates a "lack of awareness to make an informed decision" which can ultimately lead to poor decision-making that can forever negatively impact their lives and their communities.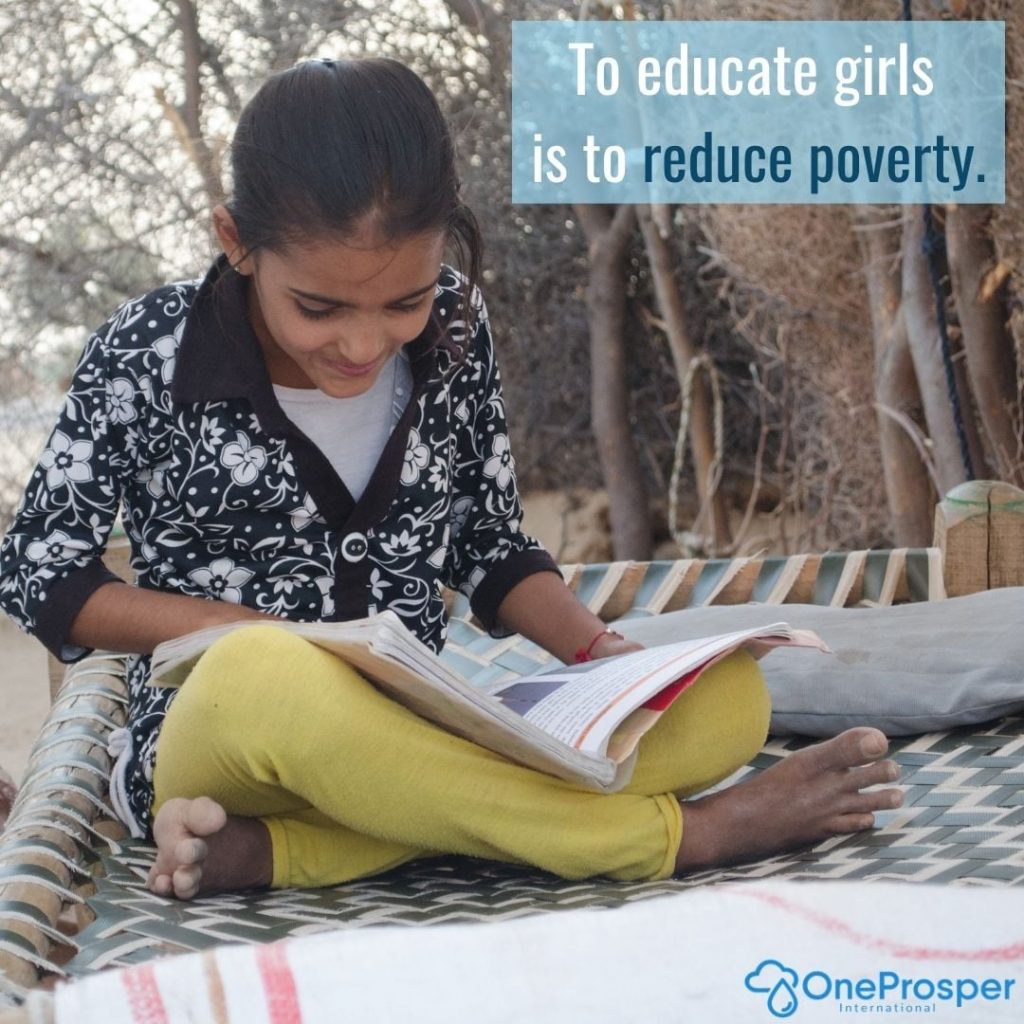 Needless to say, we must work together to advocate in our communities for a greater focus in education that zeroes in to boost literacy rates and developments. At OneProsper International, volunteers have the chance to work with girls in India through an English Learning Buddy Program, which enables volunteers to have the chance to converse and read with their assigned buddies! As a volunteer myself, I got to say that it was such a meaningful experience, as it warms my heart knowing that what I'm doing can make a change to the lives of several.