WHAT WE DO
Project Parivartan
The Problem
Starting at a young age, girls in India's Thar Desert spend 5-7 hours every day walking miles to collect water for their families. Their work is important: many communities in this arid region lack basic infrastructure, so the girls and their families wouldn't otherwise have access to water.

But these daily treks are fatiguing and time-consuming, leaving girls with neither the time nor the energy to attend school. And with little means for income generation, families often cannot afford the many costs associated with educating their daughters.

Yet girls' access to schooling has been shown to transform not just their own lives, but also the lives of their families and their communities.
Our Holistic Solution
Parivartan means "transformation" in Hindi, and that's exactly what we offer. We're transforming the lives of girls and their families throughout the Thar Desert of Northwestern India.

We partner with GRAVIS, a leading Jodhpur-based nonprofit organization, to identify beneficiary families: those with school-aged girls and having the lowest incomes.

Together, we help combat the obstacles blocking girls from receiving an education. We work to end this cycle of illiteracy and poverty among women by providing: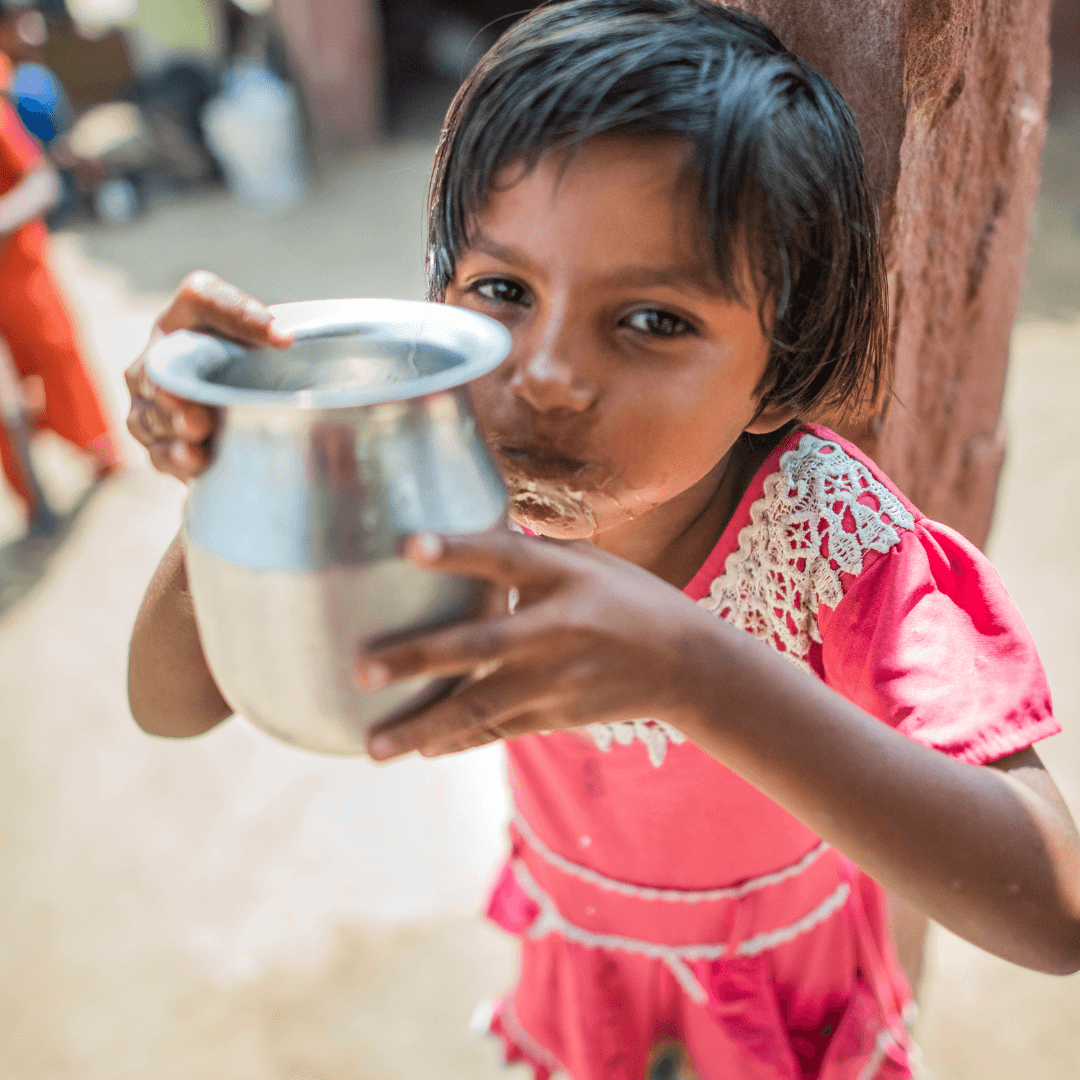 Clean Water
To eliminate the need for girls' daily treks to collect water, we build a taanka (rainwater harvesting tank) for each family. Taankas capture rainwater during the summer monsoon. A full taanka can hold 20,000 liters, providing water for a family for 7 months, and families can refill them from pond water in the winter. We also give each family a biosand filter to ensure their water is not just accessible, but also clean and safe.
School Supplies & Transportation
We give each girl everything she needs for her first year of school: tuition, uniforms, and school supplies. Homes in this rural desert are widely dispersed, so we also give each girl a bicycle for commuting to school.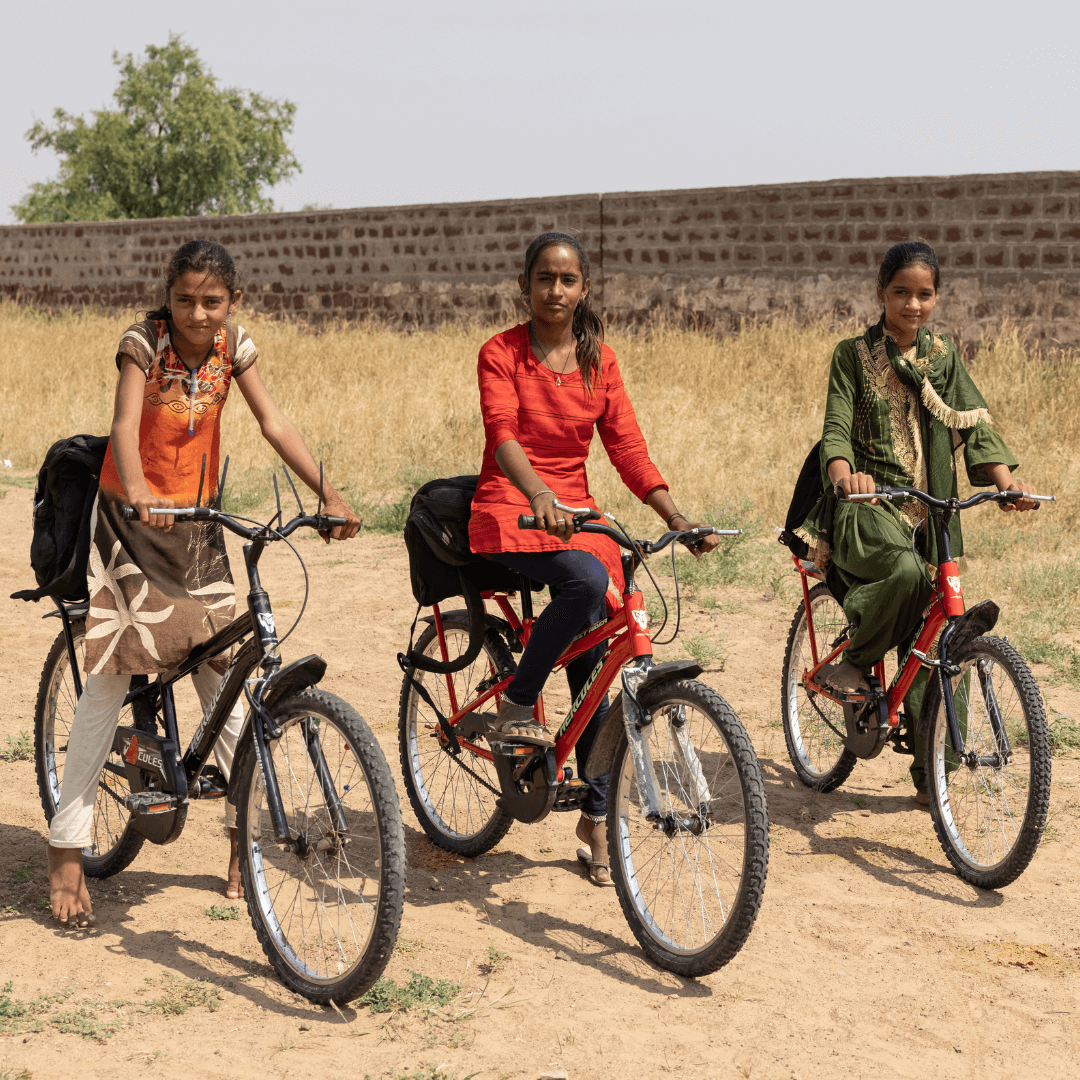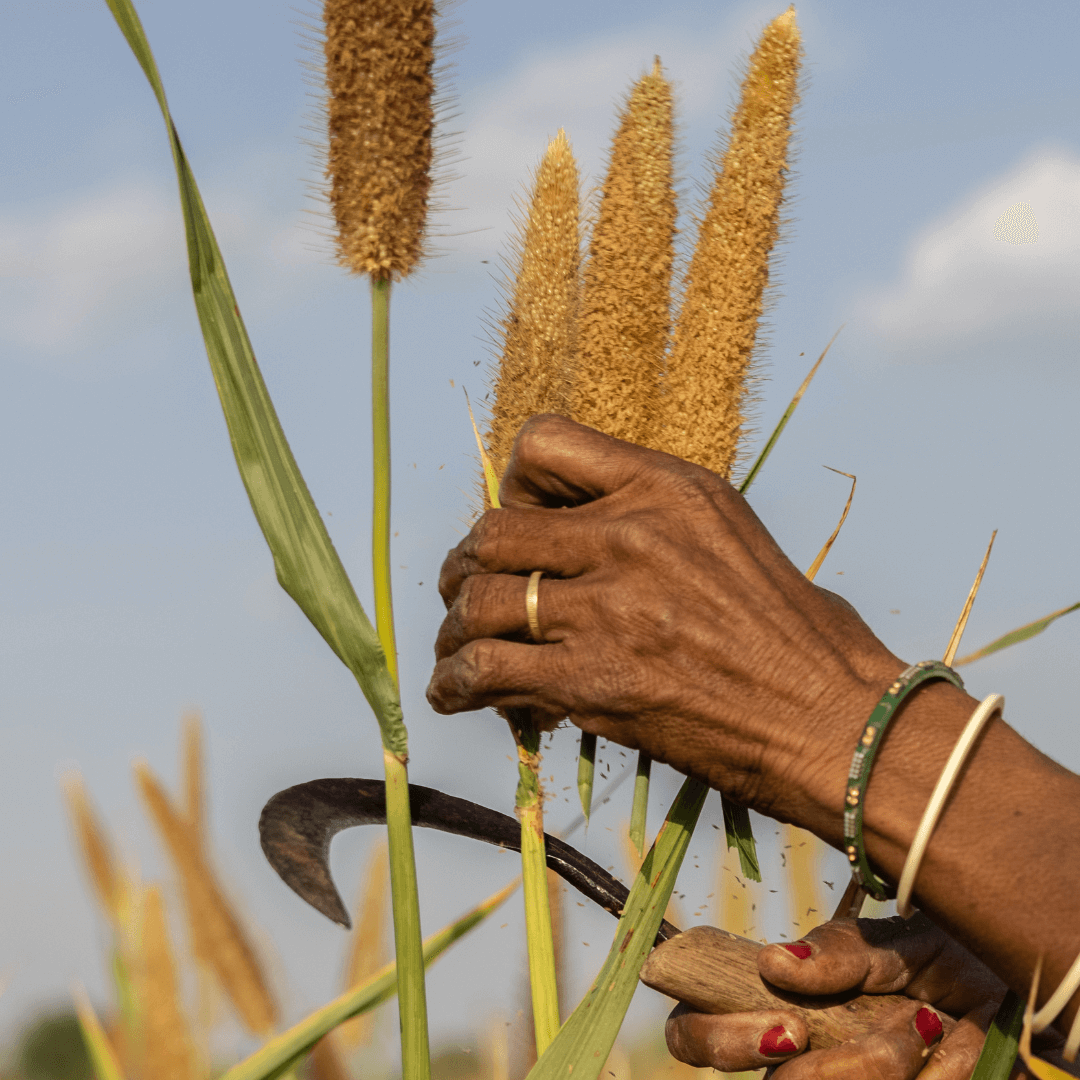 Water-Smart Farming
Women in the Thar Desert earn livelihoods by growing millet: they keep a portion of their crop and sell the surplus. Because of the arid soil and harsh climate, surpluses are small. We build each family a khadin (farming dyke) that channels rainwater to the soil during the summer monsoon, increasing soil moisture. As a result, women can significantly increase their crop production, breaking the cycle of poverty and generating more income to support their daughters' education going forward.
Improved Nutrition
Because of the scarcity of water in this widely impoverished region, families struggle with nutrition. We help women set up a kitchen garden and teach them to grow fruits and vegetables suited for their climate. As a result, girls have more energy to attend school, and their whole family is healthier.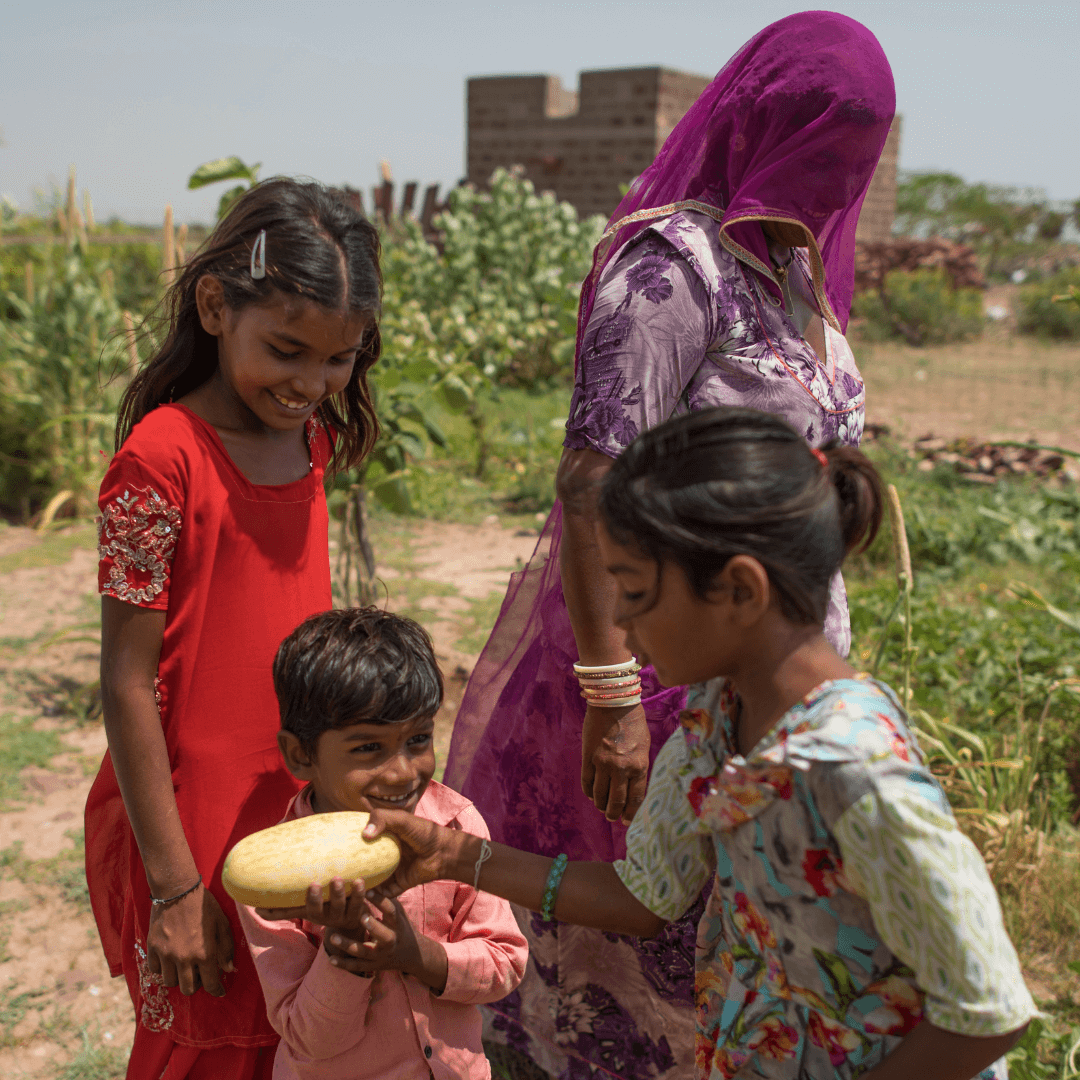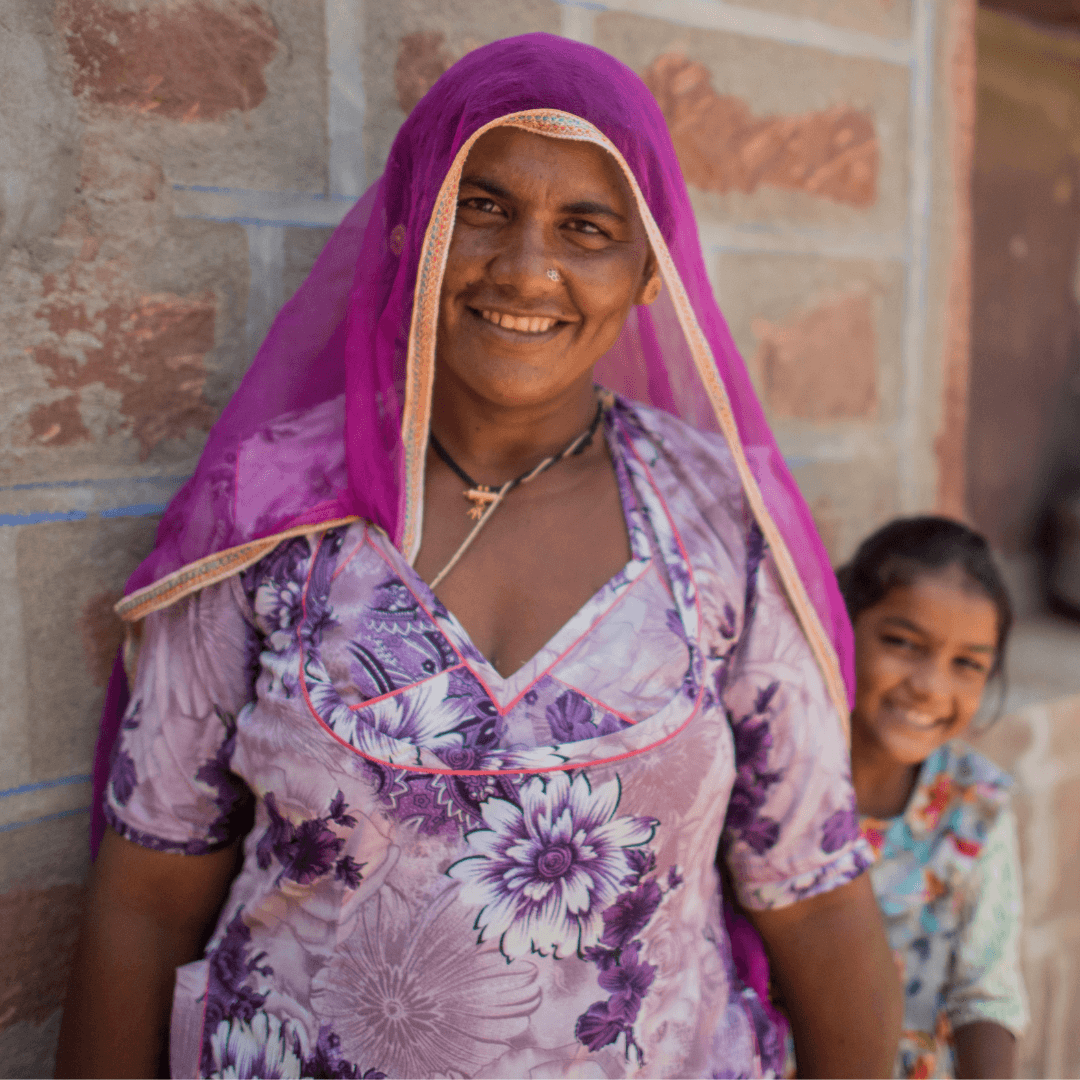 Respect & Ownership
Women and girls in this region have lower social status than men and boys. To help reframe how women are viewed within the family, we inscribe the mother's name on each taanka to show girls that the women in their family are valued. We also require a male family member to help build the family's taanka and khadin, which helps keep our costs low and shows his commitment to girls' education.
girls
in school instead of collecting water
families
lives transformed through our program
%
of girls stay in school
Since Project Parivartan began in 2018, we have enabled 460 girls to receive the education they deserve — and counting. Simultaneously, we have transformed the lives of 230 families, providing them with much-needed access to clean water and helping them break the cycle of poverty in the process.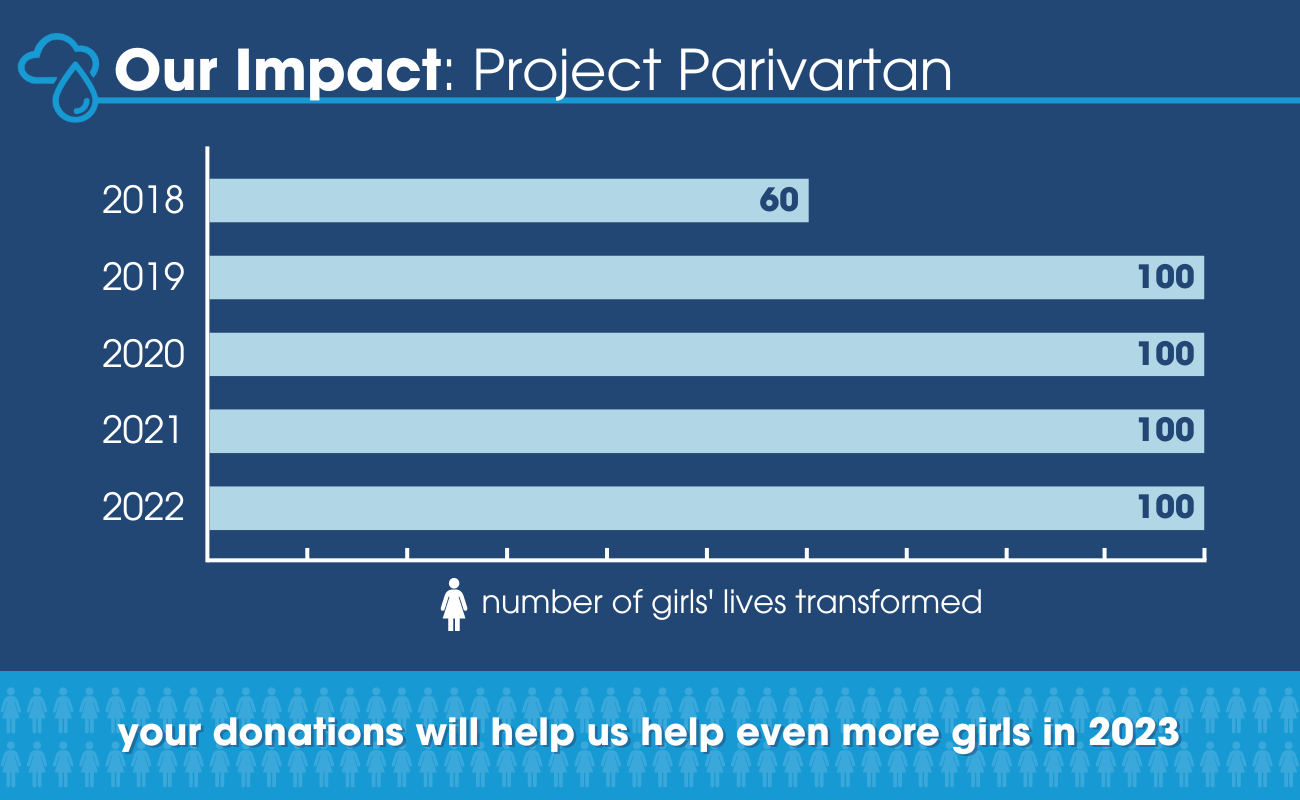 Our Theory of Change
We believe that people seek empowerment, not dependence. Our enduring solution empowers women to lift themselves and their families out of poverty through their own efforts.
Our solution is unique because it:

Global Support, Local Partnership
OneProsper is based in the United States and Canada, and we're deeply connected to the communities we serve. We are honored to work with GRAVIS, our local partner and co-creators of Project Parivartan.

GRAVIS is a leading nonprofit organization based in India with over 30 years of experience empowering impoverished desert communities. Their work spans everything from water security and education to health, agriculture, and community mobilization.

GRAVIS adheres to the Gandhian notion of Gram Swarajya, or village self-rule. Instead of simply providing resources to people in need, they seek to rehabilitate communities and fix broken systems for lasting results. Their work promotes self-reliance, enabling villages to take ownership of their environment, institutions, and relations.
About the Thar Desert
The Thar Desert is a rural arid region mostly contained within Rajasthan state in northwestern India. A quick Instagram search shows beautiful images of camel rides, Jeep safaris, and photo shoots on sand dunes — but the reality of life in the Thar Desert is very different.

The Thar Desert has a harsh climate. Due to severe wind erosion, the desert soils are often mixed with sand, making it difficult to grow crops. Dust storms with winds up to 150 kilometers per hour are common in the spring and summer.

Water in this region is critically scarce. The desert covers approximately 200,000 km², about the size of the U.S. state of Nebraska, and is home to more than 16 million people. But it has just one small river, a handful of saltwater lakes, and no basic water infrastructure to sustain its villages. The majority of the region receives about 90% of its rainwater during the summer monsoon. Temperatures are extreme, regularly reaching 50°C or above in the summer.
You Can Change a Girl's Future
Our work depends on you. Every donation makes a difference, whether an individual gives $10 or a corporation sponsors an entire family.

We are also in need of volunteers to keep our work going.
Visit the How to Help page for more information.
Subscribe to our Newsletter