We believe that empowering girls is the key to transforming societies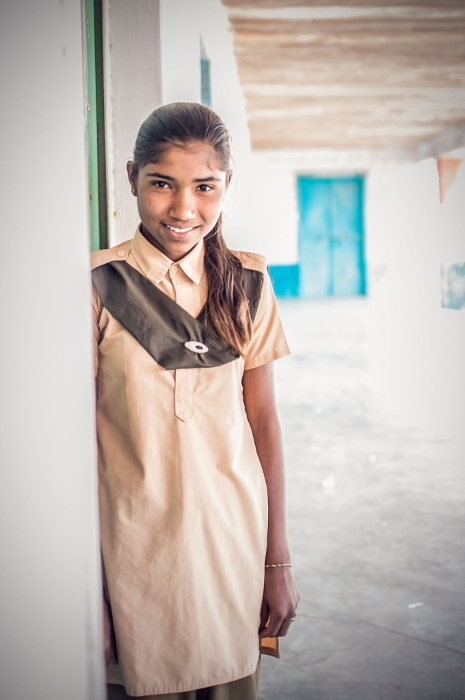 Our story
On a visit to India, Raju was approached by a girl holding a baby in her arms and asked her why she was not attending school.
"She told me that she would love to go to school. But, because her mother worked as a servant, she had to look after her baby brother. I was moved. I realized that these children had the same aspirations as children everywhere but not the opportunity."
Raju was inspired to found OneProsper after reading the book "Leaving Microsoft to Change the World" by John Read. After researching innovative solutions for poverty alleviation, Raju learned about a social enterprise that had developed an affordable drip irrigation system for people in agricultural communities of India. Raju founded OneProsper with the mission of empowering women in arid regions around the world to grow more crops while conserving water.
Today, OneProsper International is working to empower girls in the Thar Desert of Rajasthan, India to break the cycle of poverty. Our holistic solution brings clean water, education and better nutrition to underprivileged girls living in the Thar Desert.
In September 2017, OneProsper International began construction of rainwater harvesting tanks for 30 families in the Thar Desert which will impact 60 girls. The tanks will be completed in January 2018 and the girls will start attending school February 2018.
beneficiaries to date
60 GIRLS
1st batch rainwater tank completion
JAN 2018
"OneProsper is a shining example of how people can make a positive difference in the lives of so many if they are just willing to take action and commit to change."
Mr. John Gaurino
Past President of Coca-Cola Canada Limited